Strang/WillStrong Custom Estate to be built at Panther National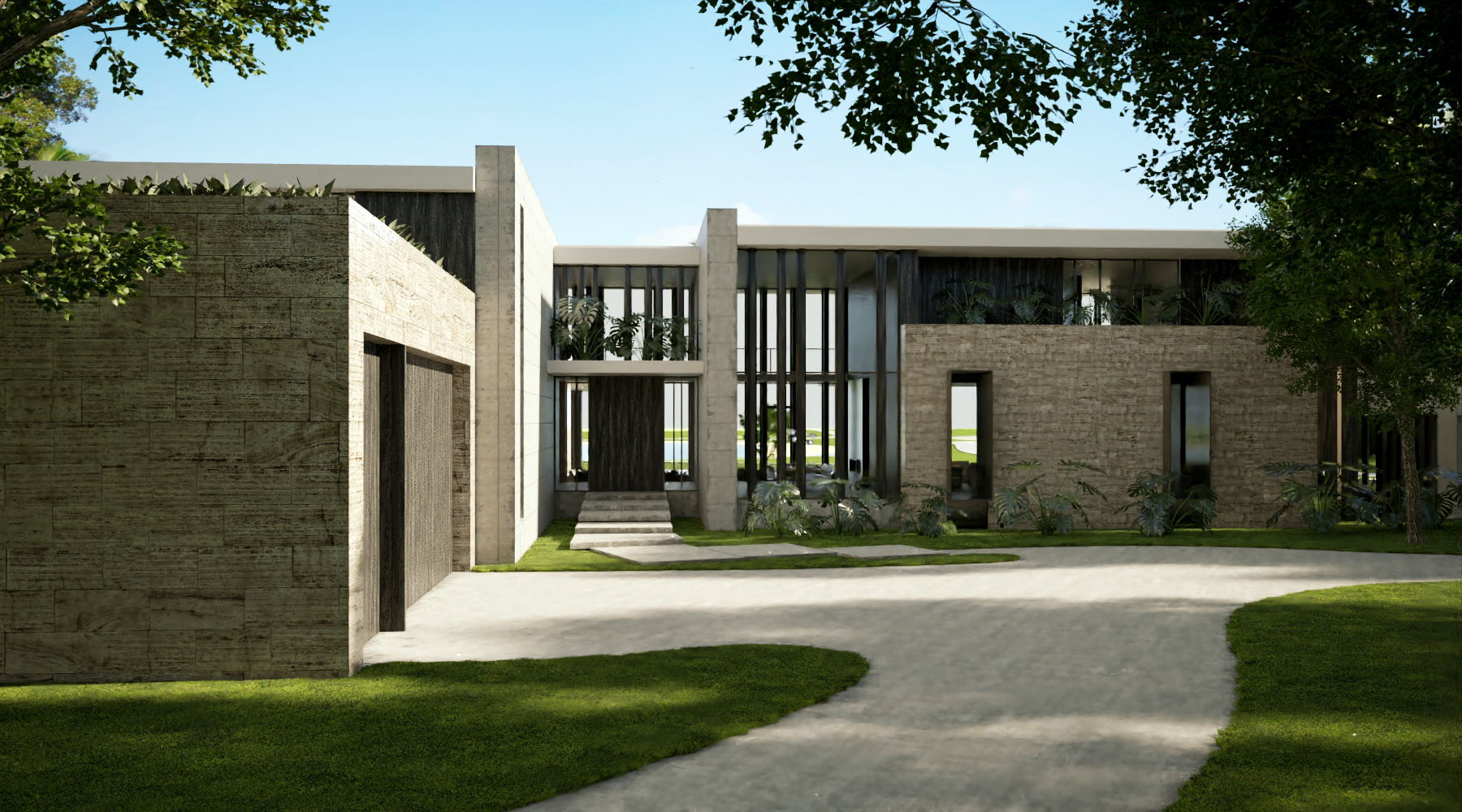 New Strang Custom Estate Home to be built at Panther National.  This home boats over 9,767 square feet of living area with 5 bedrooms and 7.5 baths.  Contact us for more information on this new Strang/WillStrong Custom Estate Home.
2023 Construction Trends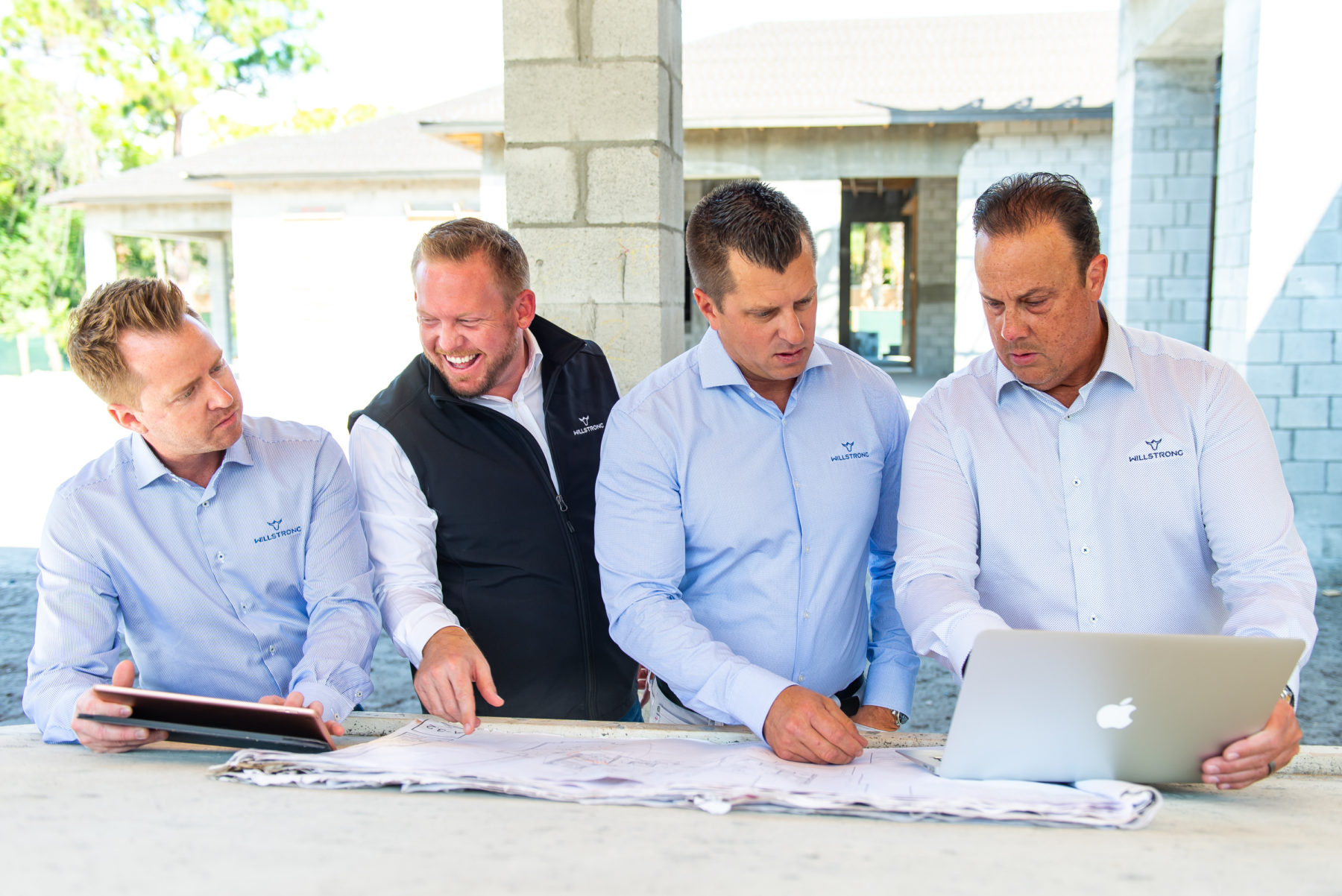 10 Top Construction Industry Trends for 2023
June 2023
10 Top Construction Industry Trends for 2023
Change is inevitable, and nowhere is that truer than in the construction industry. But some changes are just passing fads, while others will have a lasting impact far into the future. Those who can identify such developments can anticipate the evolution of the industry, navigating the coming years with confidence—and gaining a competitive edge.
From safety and sustainability to bold new technologies, here are 10 key trends in 2023 from constructiondigital.com with the power to shape the future of the construction sector:
1. Robots and automation are becoming key players. Drones, autonomous vehicles and 3D printing are used to increase accuracy and efficiency. Developers who use these technologies can reduce costs and delays to speed up projects and maximize profitability.
2. Advanced materials gain more adoption. Plastic composites, engineered wood and carbon fiber-reinforced polymers are changing the face of construction while improving building processes. These innovative, durable materials are helping to increase energy efficiency and decrease the carbon footprint.
3. Virtual reality and augmented reality reach new heights. Immersive tech is becoming ever more realistic and allows users to see things from a different perspective. Construction and development firms are discovering how it can improve collaboration and communication between all the stakeholders of a project.
4. Sustainable, green-focused buildings increase in demand. Climate and ecological concerns are enlarging the market for energy-efficient materials and environmental sustainability in construction. The call for renewable energy will only grow louder.
5. The Internet of Things (IoT) is transforming the construction industry. Smart machines, devices and sensors that connect with each other can monitor operations and make real-time adjustments. IoT makes construction sites safer and more efficient through predictive maintenance and tech-guided decision-making—and companies are jumping on board.
6. Firms are turning to modular construction and prefabrication. Manufactured elsewhere and assembled on-site, modular and prefabricated components accelerate projects and help to mitigate issues with weather and labor shortages. These off-site construction solutions are more attractive every year.
7. Cloud computing expands. Offering remote access to project data, cloud computing facilitates collaboration and information sharing. More companies are seeing the benefits of storing and accessing data on demand, a flexible technology that is scalable and cost-effective.
8. Firms are investing more in safety. From wearable tech like body cameras to upgraded surveillance systems, new innovations are helping to keep workers safe and avoid injuries. Firms will go beyond regulatory compliance to invest in a culture of safety.
9. Construction companies are embracing Building Information Modeling (BIM). By generating and managing digital representations of projects, BMI enables firms to better communicate and coordinate throughout the entire construction process. More firms will turn to BMI technology for design, documentation and project management.
10. The importance of data analytics continues to grow. An abundance of data is being produced in every facet of the industry, and construction companies that can leverage data analytics will gain the advantage with superior insights and enhanced decision-making.
Navigate today's trends as well as those to come with WillStrong, a fully integrated development and construction partner with decades of experience—and a visionary grasp of the future. We'll work with you through every step of the process to help you create a landmark luxury project that will stand the test of time.
A Modern Florida Mansion Overlooking the First Course Designed by Golfer Justin Thomas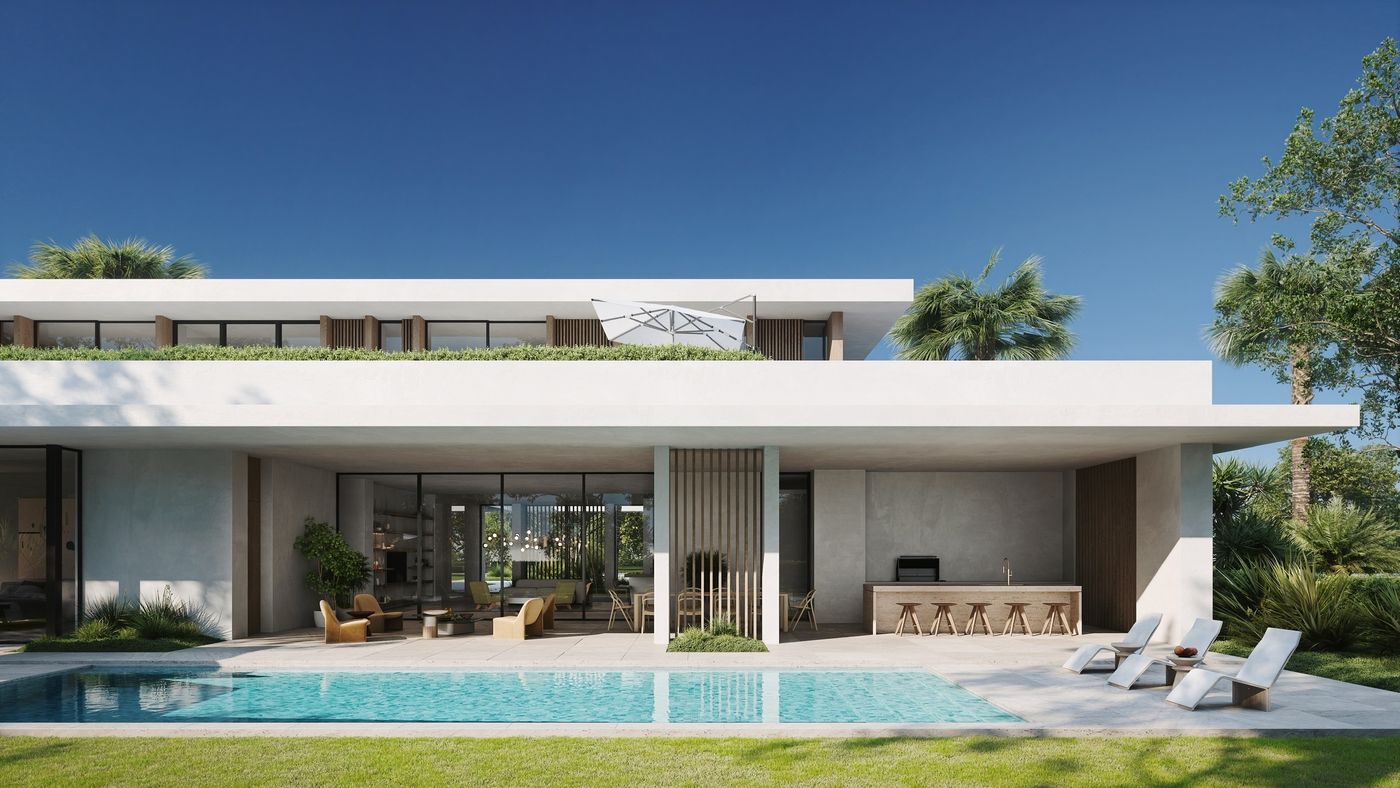 Mansion Global
March 20, 2023
Panther National is the first new gated golf community in Palm Beach County in nearly two decades and is a collaboration between Mr. Thomas and Jack Nicklaus
Listing of the Day
Location: Palm Beach Gardens, Florida
Price: $5.9 million
This unbuilt five-bedroom design known as the Zermatt model is one of 218 luxury homes being developed at Panther National, a new high-end golf community anchored by an 18-hole golf course co-designed by Jack Nicklaus and Justin Thomas.
"It's the first new gated golf community in Palm Beach County in nearly two decades," said Jonas Mikals, director of sales for Panther National. "It's the first ultramodern community in the county ever."
The 392-acre master-planned Panther National development is adjacent to a 2,400-acre conservation area. Founded and developed by Dominik Senn, a former Swiss Olympian, the project will feature designs by architect Max Strang, whose contemporary waterside mansions dot South Florida.
Along with the 18-hole course, Panther National will also have a 9-hole par-3 practice course, golf training facilities, a clubhouse, tennis and pickleball courts, swimming pools, and a wellness and lifestyle center.
Forty properties were released in June, and to date 35 have been sold, Mr. Mikals said. Buyers can choose from 10 different plans, with the ability to customize the interiors. The two-story Zermatt is one of the largest plans, he said.
After a home is sold, construction is expected to take 12 to 16 months, depending on the size of the house, he said. All of the homes are expected to be completed in 2028.
From the foyer of the Zermatt home, residents step into an open-plan great room with 11-foot ceilings. It features living and dining spaces as well as an open kitchen, a tucked-away scullery for prep and a wine room.
From the living room, glass sliders that pocket into the wall lead to a covered terrace with a pool cabana and an outdoor kitchen.
This level also holds the owner's suite, a guest suite, a den, an office and a three-car garage. Upstairs there are two more en-suite bedrooms, a second den and a large terrace that overlooks the pool.
Both of the project's golf courses are being shaped and developed now, with an opening for both set for Nov. 1, Mr. Mikals said. "We've moved 1.5 million cubic yards of dirt for the golf course construction."
Construction on the 30,000-square-foot clubhouse is planned to begin in the fall, with the opening expected in early 2025. The Lifestyle Club is slated to open in early 2026.
So far, most buyers are from the Northeast, Mr. Mikals said. "It's New York, Connecticut, Boston and also Chicago, and some from Tennessee, Texas and California."
For most, this will be a second or third home, he said.
Stats
The 7,344-square-foot house has five bedrooms, five full bathrooms and two partial bathrooms. It sits on a 0.5-acre lot.
Amenities
Community amenities include a Jack Nicklaus Signature 18-hole golf course designed by Mr. Nicklaus and Mr. Thomas, a current PGA tour star; golf training facilities; a 9-hole par-3 practice course; swimming pools; tennis and pickleball courts; a 30,000-square-foot clubhouse with dining, and a lifestyle center with a spa, saunas, and fitness and yoga studios.
Neighborhood Notes 
The city of Palm Beach Gardens, which has more than 30 dining spots, is 10 minutes from Panther National, Mr. Mikals said. "It's a happening place, with fantastic restaurants."
It's a 20- to 25-minute drive to the ocean beaches, 20 minutes to West Palm Beach and 25 to Palm Beach, he said. And it's a 15-minute drive to Palm Beach International Airport.
More: One of the World's Most Influential Business Leaders Just Listed Her $12.4 Million Miami Condo
Agent: Jonas Mikals, director of sales, Panther National
Archived Articles
PANTHER NATIONAL MARKS GROUNDBREAKING OF SIGNATURE HOMES, PARTNERSHIP WITH WILLSTRONG CONSTRUCTION AND DEVELOPMENT WillStrong will build Panther National's Max Strang-designed Signature homes. PALM BEACH GARDENS, FL (February 28, 2023) – Panther National, the visionary new private golf club and modern estate development, announced today the groundbreaking of its signature homes designed by renowned Miami architect…
Panther National, Palm Beach Gardens, Florida Being unveiled late this year within the private high-end community of Palm Beach Gardens, Fla. is the first modern, luxury South Florida golf course community of its kind. The development will be dotted with 218 custom estates designed by acclaimed environmentalist architect Max Strang, next to a Jack Nicklaus-crafted…
February 23, 2022, Golf.com Justin Thomas — major champion, 14-time PGA Tour winner and seventh-ranked player in the world — now has another title to add to his resumé: golf course architect. At a groundbreaking ceremony Tuesday in Palm Beach Gardens, Fla., Thomas was on hand to mark the start of construction on his first design…